How much do long-distance movers cost? There are many reasons to hire movers when making a long-distance move. It can be very stressful to try to do everything yourself. Hiring professional movers can make the process much smoother and less stressful.
Another reason to hiring movers is that they have the experience and expertise to pack and transport your belongings properly. They'll know how to wrap and fasten furniture and other objects appropriately to arrive in the same condition as they left.
Finally, professional movers like Abreu Movers may make relocation logistics a lot easier. They will load and unload your belongings as well as make transportation arrangements. This will save you a great deal of time and effort in the long run. We will try to provide some information in this post and give you an estimate of how much such a move will cost you and numerous tips to consider when relocating to help you save money.
How much do long-distance movers cost?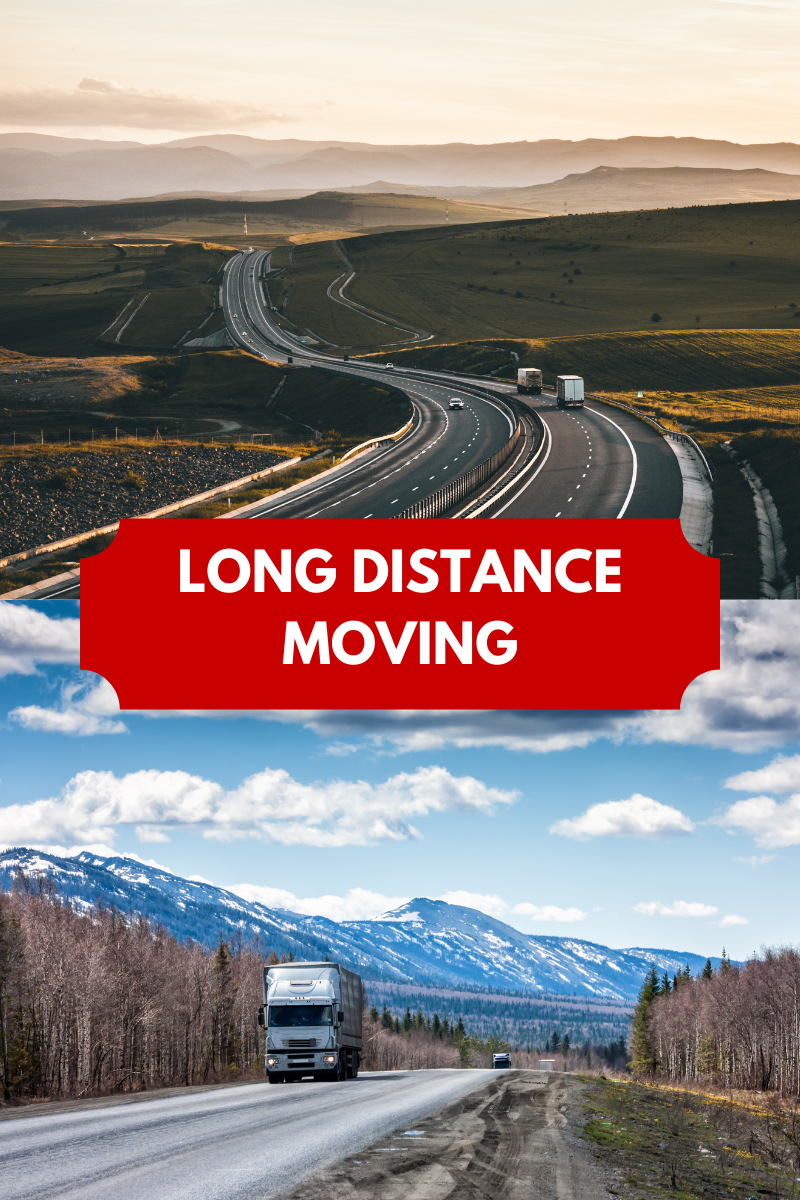 So, how much does it cost to move? The movers cost, either a long distance or a local moves, depends on the volume of household items you're moving and the distance covered. Its approximate cost could be anywhere from $920 to $15,000 based on the amount and extent of the move. Moving companies can give you an estimate for free by phone, online, or walkthrough of your home.
A one-bedroom apartment will usually weigh around 2,100 pounds and range from $900 for a couple of hundred miles up to $3,500 or more for a long-distance relocation. A three-bedroom, 2200-square-foot home can typically weigh up to about 5,100 pounds, including estimated costs ranging from $1,900 to $9,000 based on your travel range.
For example, moving a one-bedroom house from the Bronx to Florida with an experienced moving full service moving company will typically range between $2,100 and $7,800 for a 1,200-mile move.
Further, the cost of moving a two-bedroom home from the Bronx to California by an experienced moving company will typically range between $3,200 and $9,700 for a 2,900-mile move.
Other charges like moving trucks, custom packaging, bulky objects (piano or a pool table), and delicate goods can significantly affect an estimate for moving. For example, some companies would charge $240 to move a 7-foot table, $250 for an 8-foot table, and $300 for a 9-foot table.
The following also can illustrate cost estimates and critical factors to consider for long-distance moving costs: Although the expenses associated with a local move are typically determined on a "per hour" basis, long-distance moving costs usually comprise three elements: the weight of the goods that are being moved, the distance traveled, and additional charges for services. The best method to find the most precise estimate of the cost of your items is to get in-home moving forecasts from three to four long-distance moving companies that you may be interested in hiring.
The average long-distance move costs generally accepted rule to consider for the price of a long-distance move is $0.50 to $0.70 per pound of goods moved 1,000 miles away from the initial location.
Long Distance Moving Companies Prices (Updated 2022)
1 BEDROOM
>50 miles            – $401 – $612
250 miles            – $920 – $2,700
1000 miles+       – $1,900 – $3,925
2500 miles+       – $2,900 – $5,800
2 – 3 BEDROOMS
>50 miles               – $750 – $3,203
250 miles            – $1,900 – $4,815
1000 miles+       – $3,320 – $9,800
2500 miles+       – $4,410 – $12,700
4 – 5 BEDROOMS
>50 miles              – $1,230 – $6,555
250 miles            – $2,750 – $9,700
1000 miles+       – $4,950 – $15,100
2500 miles+       – $8,400 – $17,800
*The exact price of your move is likely to vary. The prices shown for moving companies are estimates from historical pricing information.
How to calculate moving costs?
To estimate moving costs for an in-person move, you'll have to determine the number of hours needed to finish the job and then multiply it by the Hourly rate the moving company charges. Further, it is possible to include additional costs to cover travel time, Packing Materials, and tips on the movers should you decide to opt for them.
It's more challenging to predict the expenditures of relocating to a new home. The most critical costs to consider while moving across state boundaries are listed below.
Size of the move – Larger moves cost more.
Complexity of the move – Consider the difficulty of moving your things, whether you have stair which may entail stair carry fee, etc.
Distance – Whether its a move within the same city or not, the larger the distance, the higher the cost.
Do-it-yourself(DIY) vs. Professional Movers – DIY moving services usually cost less, but they require more effort and stress
The season – prices for peak times such as summer are higher due to the peak season, and movers are in high demand. The date of relocation will affect the price. Moving costs are usually lower on weekdays and in the middle of the month.
So if you move during these peak times, expect to have more costs for the move.
Tip:
If the above items do not answer your questions about how much movers cost or how much they cost or do not give you a grasp of the total cost/average cost, then an online moving cost calculator could be helpful.
Searching online for a moving cost calculator could also be helpful for you. A moving cost calculator will likewise give you a rough estimate of moving costs as to the overall expenses for a local move, long-distance moves, moving cross country, charges for portable storage containers, fees for portable moving containers on long-distance moves, packing or moving supplies, moving boxes cost, closing costs, rates for a studio apartment, renting a portable storage unit, truck rental costs, insurance cost, labor costs, fuel costs, actual costs, and other moving expenses for full-service movers company, etc.
What is the average moving cost?
So, on average, how much do movers cost? Well, the national average cost is $95/hour. The low-end cost range is $80-$90/hour. The high-end range is $100 to $135 per hour. Generally, the less you move, the less it will cost. Other variables could affect the average cost of moving when traveling from coast to coast instead of going from town to town.
The average cost of packing and unpacking in the United States is $404.
Additional costs for moving and other fees to be considered: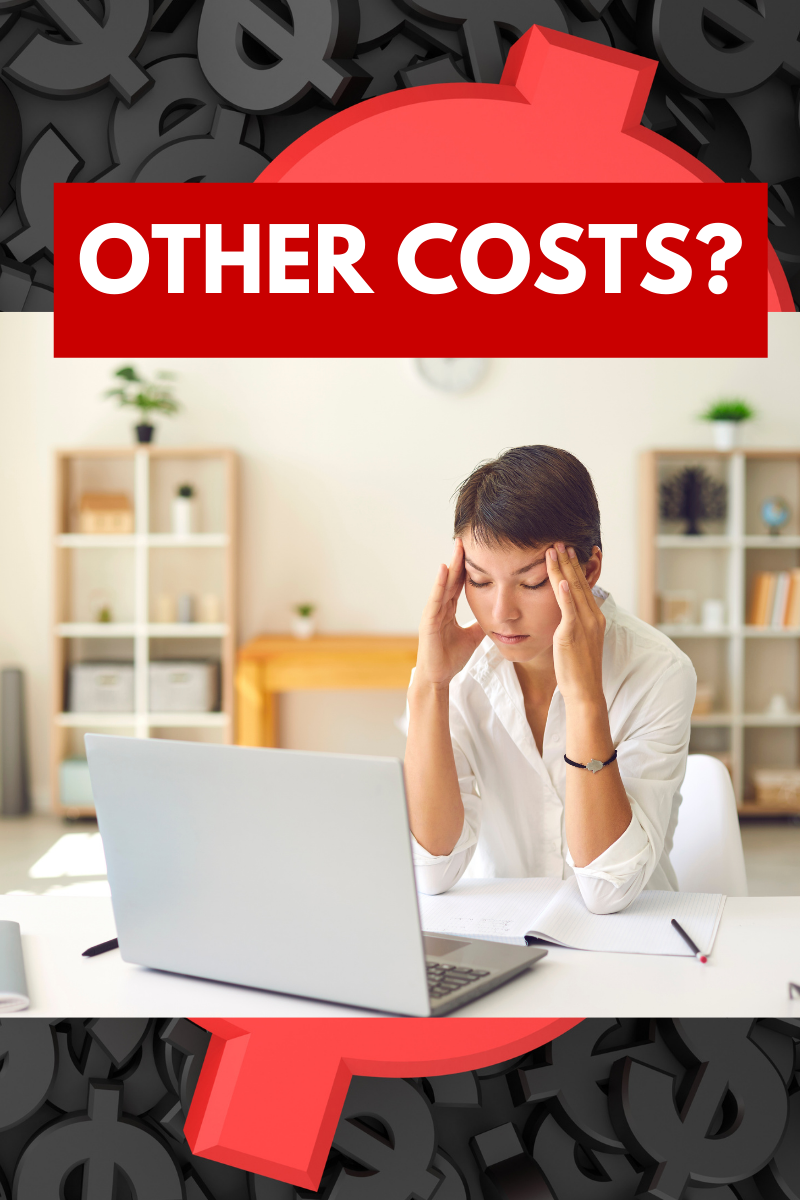 Moving companies charge a variety of extra charges, which can depend on the specifics of the move. Most significant costs to consider when estimating the price of moving are as follows:
Items of specialty
Professional moving companies could be your lifesaver when transporting specialty items such as pianos, pools, tables, hot tubs, safes, motorcycles, and many other heavy objects that are costly to move. Businesses typically charge you a small amount to transport these "bulky objects." If you decide to move specialty items between, it will increase the cost of moving by a significant amount. Further, other companies may charge extra fees (beyond their hourly rates) for taking furniture apart and reassembling it or moving large objects for specialty boxes. In this instance, choosing the most dependable and reputable moving firms to provide excellent service for your specialty products is still the best option. Hiring specialty movers can also be a good choice.
Packing materials
Suppose the moving company needs to use mattress covers, bubble wrap, TV boxes, packing paper, or packing material. In that case, they'll charge you for those items. So it's best to communicate with the moving company ahead of time to determine what supplies are required.
Long carry charges
Another thing contributing to the company costs is if the moving company cannot park their vehicle at a distance of 100 to 150 feet from your door. Here, they could charge the long-distance carry cost. Based on the magnitude of the move, the long carry charges could amount to hundreds of dollars.
Stair-carrying fees
Suppose you have a number of long stairs to reach your possessions. Your moving company may charge a cost for each additional staircase above the initial quote. Based on the scale of the move, the stair carry charges could be as high as hundreds of dollars. For a free moving quote, it's still best to consult with your moving company beforehand.
Elevator costs
Some movers may charge additional fees if your place has an elevator. This is true, especially when your home is on a floor that needs long elevator rides or if your building has an elevator with a narrow design that requires many trips.
The Unpacking Service
However, while it's rare to purchase, you can hire a professional moving company to unpack all your boxes and then put everything in storage for you. This can cost you around a couple of hundred dollars for an apartment with a single bedroom or several thousand dollars for larger homes.
Service for shuttles
Suppose the company uses the smaller moving truck for parking close to your home. In that case, they usually charge an additional fee for shuttle service to "shuttle" things from the smaller truck onto the tractor-trailer. Shuttle charges could be substantial.
Storage
Most moving companies provide the option to store your belongings. Moving companies can be an excellent choice if you need storage for a short period. Suppose you need to keep some things for a more extended period. In that case, Moving companies can be more costly than storing your possessions at an individual storage facility in your area.
In some cases, you may not need an automatically applied storage fee if you move houses on the same day. If your new home hasn't been set up yet, or you have some travel problems that will cause a delay for the movers of your shipment, you may be charged some storage fees.
*Fortunately, moving companies usually have the most reliable storage team in their arsenal. Most of the time, these storage teams are being led by the company's most experienced employees to supervise every move of their personnel and keep their belongings safe. So you are assured that your things are secure during transit.
Extra stops
Do you need movers to visit an area storage facility or your in-laws' home? Movers generally charge a fee for stops outside of the primary residence.
Speedy delivery may bring an additional charge
Movers will agree to speed up your delivery and get your belongings delivered before or on specified dates, but this will entail additional charges.
Tipping
Moving is not an easy task, and many of our customers offer their movers tips for their laborious work. The amount you must pay your movers may differ based on the amount of time and effort.
Conclusion
Long-distance moving is a big undertaking. Hiring a company dedicated to moving to handle your move can make things much easier and less stressful, but it's still important to do your research to find a reputable, reliable company that will provide you with the service you need. Long-Distance moving doesn't always have to be that expensive. All you have to do is be aware of potential costs so you can find strategies to reduce them and save hundreds of dollars.
It is also essential that you prepare yourself and your family financially and emotionally for the move ahead of time so that everyone is on the same page and knows what to expect.
If you require assistance with a similar issue, Abreu Movers may help you. They are a moving company that offers a wide variety of moving services, such as long-distance moving, packing services, etc., across the United States of America. You can visit their website at www.abreumovers.com or visit them physically at 880 Thieriot Ave, Bronx, NY 10473. You may also call them at 347-427-5228.